It's like driving at top speed feeling the wind in your hair….
When one thinks of a technologically advanced "system", images of the Porsche 911 Turbo S with a 478kW/650 PS, that can accelerate from 0 – 100 km/hr in 2.7 seconds, achieving a top speed of 330km/h, comes to mind. I don't know why.
client reviews
Find out what our clients are saying about us
"Working with Alicia has been a pleasure. She has written several articles for GoLegal and they are always well written, well researched, informative and entertaining. Alicia is highly efficient and reliable."
"Working with Alicia is an absolute pleasure. She is fast, methodical and thorough. A rare combination. It is also very easy to be open and collaborative when building an article as she thrives on challenging projects and topics".
"Working with Alicia has been an absolute pleasure. Having a legal background, Alicia's understanding of the topics at hand together with her technical writing capabilities, has taken immense pressure off of us. Alicia's writing (and her approach to her writing) has allowed us to focus on our business, whilst ensuring that we get much needed content published on a regular basis. Alicia's services to us have included article writing and the re-writing of our entire website, which we absolutely love!"
Creative. Clever. Relatable. Professional. That describes Alicia's writing to a tee. As a lawyer and life coach for legal professionals - writing and conveying important messages in a professional yet relatable tone is vital to my businesses. Alicia has written a variety of articles for me ranging from data/fact driven articles (see The Legal Sector has a very real Mental Health problem: https://bravingboundaries.com/the-legal-sector-has-a-very-real-mental-health-problem/) to creative, fun and heart felt articles (see: The Work from Home Saga: https://bravingboundaries.com/the-work-from-home-saga/). Her ability to adapt her writing style to her clients' needs is impressive. It is always a pleasure to work with Alicia and I am looking forward to her writing more for Braving Boundaries this year. She is very much part of the team now. HIGHLY RECOMMEND!
No posts were found for provided query parameters.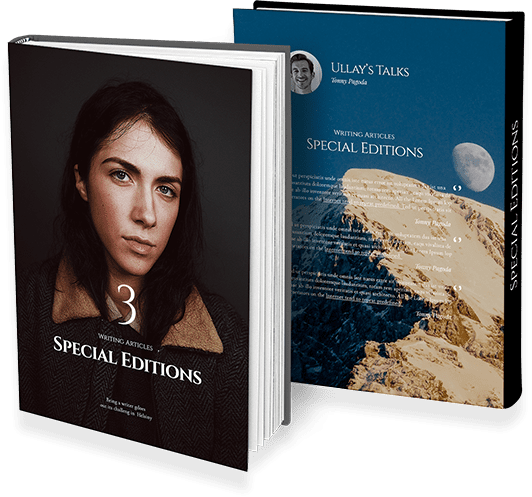 On 12.Janyary 2020.
Preorder Books Now!
Sed ut perspiciatis unde omnis iste natus error sit volu accusantium doloremque laudantium, totam remto.
Sed ut perspiciatis unde omnis iste natus error sit voluptatemio tium generators perspiciatis unde omnis iste natus erspiciatis il unde omnis in natus er e on the um perspiciatis generattiu in. Get it here: download directly or using our app.
Subscribe to
my Newsletter
Are you eager to have my latest thoughts delivered straight to your inbox? No spam, no promotions, only the top-shelf content makes it through. It doesn't happen often, but, when it does it is totally worth it, trust me! Just add your email below to get started...
This error message is only visible to WordPress admins
Error: No feed found.
Please go to the Instagram Feed settings page to create a feed.